General Information
Parks & Recreation Coordinator
Valerie Hernandez
Park & Recreation Assistant
Elena Mendoza
Location
81 E Pine St
Othello,
WA
99344
Parks & Recreation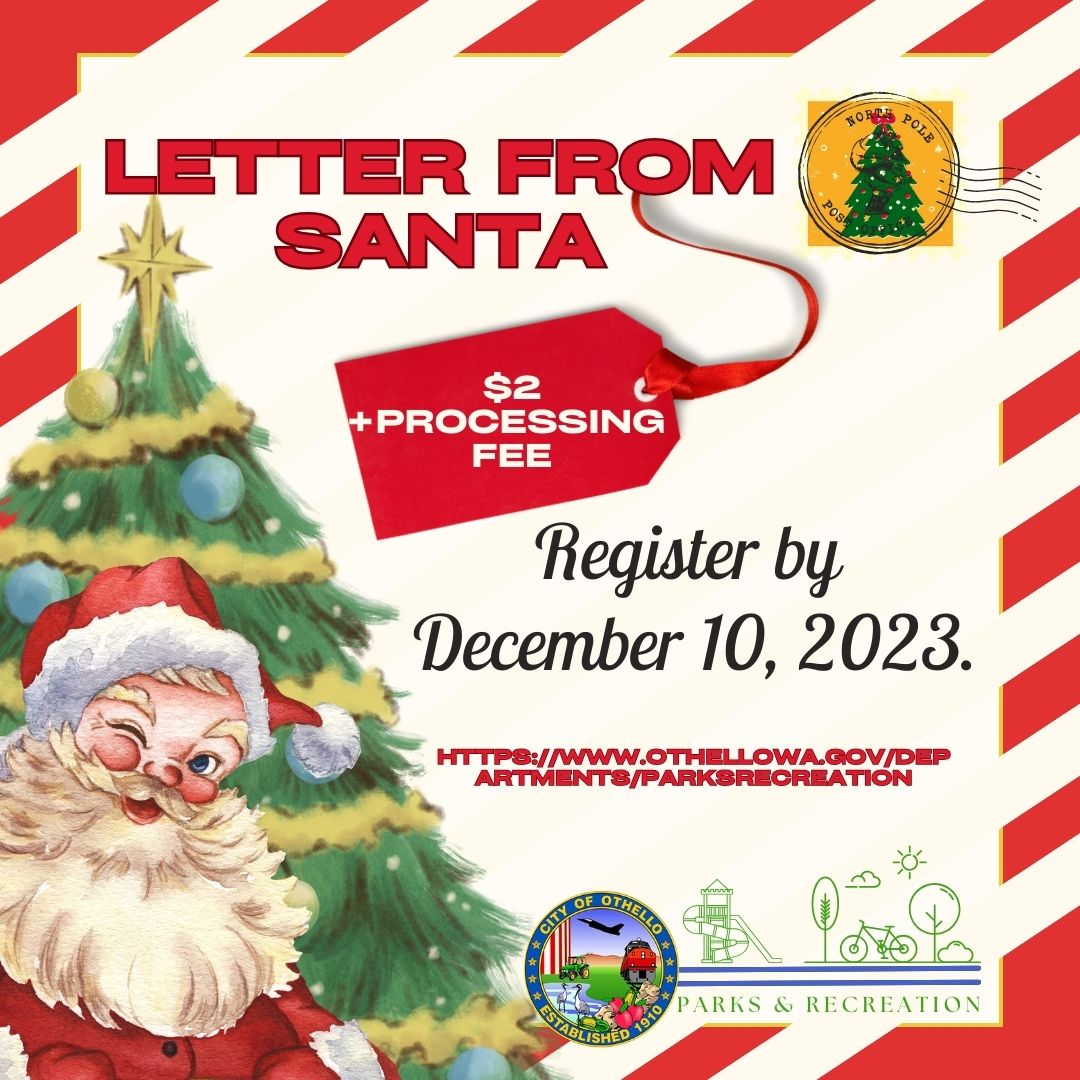 Please log in to Sports Connect and see your available programs to register and get a letter from Santa. 
Tips for Registration: 
Be sure all information is up to date for each child. 
      Mailing Address

      Emergency contacts 

      Birth Cert if you plan to register for future sports or a blank document
If you are having trouble registering please call 509-331-2770 and we can help you through the registration process. 
SANTA LETTER
https://www.canva.com/design/DAFywfz1krM/JL6tFSnqa5HXuj3UtDR94w/view?utm_content=DAFywfz1krM&utm_campaign=designshare&utm_medium=link&utm_source=editor
Welcome to City of Othello Parks & Recreation. We offer a variety of programs, parks and facilities designed to provide social, health, educational and recreational opportunities for all ages and abilities. If you don't find what you are looking for on our
website please let us know so we can assist you further.