General Information
Parks & Recreation Coordinator
Valerie Hernandez
Park & Recreation Assistant
Elena Mendoza
Location
81 E Pine St
Othello,
WA
99344
Othello Little League


Gold Level Sponsors

   


                      








 

Silver Level Sponsors

 

 

 
     2023 Othello Little League Season 

 
       Ages 4-12
Othello Little League is an opportunity to play tee ball, baseball or softball! The game is played between two teams, each consisting of 9 players on a field with four bases laid out in the shape of a diamond. This is a chance to learn new athletic skills and create a bond with new friends! This is the ONLY season the City of Othello offers, so sign up today! The season will tentatively kick off with an Opening Day Parade on May 6th! The anticipated end date will be June 30th. Game days to be determined by age division, start time will be 5PM.
*If you live outside of the Othello Little League map boundaries (example: Warden), please select "HOME" as method of address verification and be sure to accept the privacy policy at the top of the registration along with the terms and conditions at the bottom of the registration page. At this time, your child will not qualify to be drafted for the year end All-Star team. They will only be allowed to participate in regular season games. 
Age charts determine the league age of a player according to the year and month of their birth. If you do not see any programs available for your child during open registration please contact the parks & recreation department at 509-331-2770 for assistance. 
Pee Wee Division - Ages 4 to 5
Tee Ball Division - Ages 6 to 7
Minors Baseball- Ages 8 to 10 *10-year-olds have option to try out for major league.
Majors Baseball - Ages 11 to 12 *Try out required!
Minors and Majors Baseball and Softball please refer to the age chart birthdates https://www.littleleague.org/s/age+chart
**Tryouts for Minors and Majors is required. This tryout will consist of a basic baseball/softball skills evaluation. This will help place all registrants on a team. 
Baseball Tryout Date: March 3, 2023 5-8pm 
Tryout location will be held at the McFarland MS Gym.
Required Equipment: Fielders Mitt, Gym Shoes
Optional: Helmet, Bat
*Final Registration will close on March 3, 2023. 
All Star Information- ATHLETE MUST BE DRAFTED/SELECTED TO PARTICIPATE ON AN ALL-STAR TEAM (required to live within OLL map boundaries) 
The League will have the following All-Star teams for baseball/softball divisions as long as there are sufficient players to field a team:
Baseball
Little League Baseball (Minors) Division - 8-9-10-year-old team referred to as the 10's (City of Othello will be hosting this Division State BASEBALL Tournament end of July)

Little League Baseball (Major) Division -10-11-year-old-team referred to as the 11's

Little League Baseball (Major) Division -11-12-year-old-team referred to as the 12's
If necessary, the age ranges for the upper division teams may overlap in accordance with Little League Rules and Regulations.
There are additional costs associated with All-Stars such as but not limited to hotel, travel, food etc.
*Registration will close on March 3, 2023.
  Other opportunities include:  
  Volunteer Coaching  
  Paid Umpires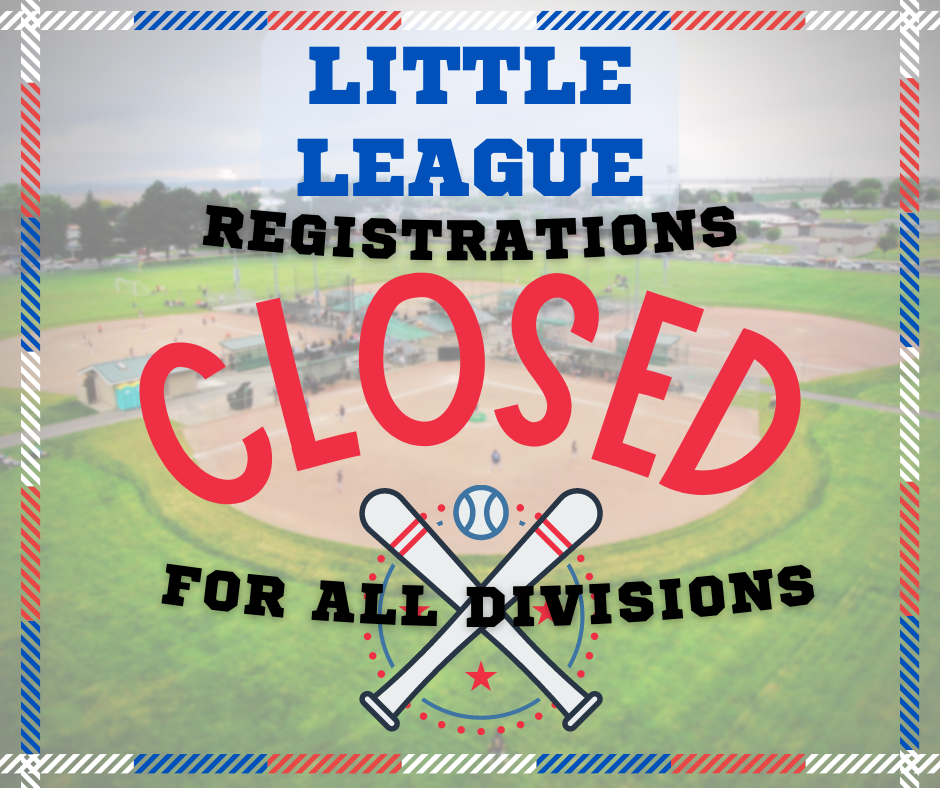 REGISTRATION DEADLINES FOR SPRING SPORTS!
NFL Flag Football- February 5, 2023 - CLOSED
Youth Soccer- February 12, 2023 - CLOSED
Little League- March 3, 2023 - CLOSED
Register today at parks.othellowa.gov