General Information
City Deputy Clerk
Yvonne Hernandez
509-488-0102
Business License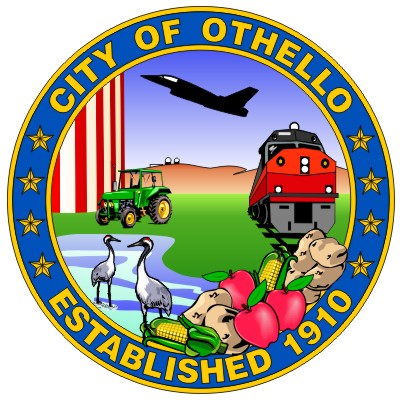 Business Licenses
The City of Othello requires that most businesses operating within the city limits obtain a City of Othello business license.

 
Partnership with BLS

The annual cost of a business license is just $80.

 
Applications

Applications are processed within 10 business days. To apply for a business license, please visit the State of Washington Licensing Service website. You can pay by E-check (no additional fee) or with an American Express, Discover, Master Card, or Visa credit card (there is a third-party processing fee of 2.5%).

 
Apply by Mail

Applications by mail are processed within six weeks. Complete the Business License Application and mail with payment to the address on the form. To find out which supplemental forms you'll need, see the Business Licensing Wizard.

 
License Renewal

Six weeks before your current license's expiration date, the Business Licensing Service will send you a license renewal form to renew your City of Othello business license. Follow the instructions on the renewal notice.

If you are eligible to file your renewal online, the form will provide you with a web address and password. You can use a credit card or E-check to make payment for online transactions. If you prefer to mail the paper renewal form, please do so in plenty of time to reach BLS before the expiration date and include a check for the appropriate amount. If the renewal is received after the expiration date, a late filing fee will be assessed.

 
Renewal Fees

Your renewal form will list the City of Othello license fee.

 
Exempt Businesses

A few categories of businesses are exempt from the business license requirement. These include:
 
All governmental entities including public and private elementary, secondary, high schools, and universities

Deliverers of newspapers and periodicals

Deliverers to and persons soliciting orders from retail establishments for the delivery and sale of goods, wares, and merchandise to retailers for resale unless located within the City

Any person or organization conducting a nonprofit enterprise when the enterprise is operated without private profit, for a public, charitable, educational, literary, fraternal, or religious purpose

Minors engaged in babysitting

Sales by farmers/gardeners of their own produce

Temporary craft booths

Any person, firm, or corporation that the City is forbidden to tax by law

Any person engaged in the casual sale of items of personal property where the person conducting such sale is not regularly engaged in the business of selling items of personal property (for example, garage sales and bake sales)
Helpful Resources

For questions or help with your business license application, go to the Department of Revenue's frequently asked questions page, or contact Yvonne Hernandez at (509) 488-5686.